---
---
The Distillery is the newest SourceBMX park in Louisville, Kentucky. The park was designed by Brian Kachinsky and master ramp builder Cory Wigowski of Ramped Construction. The Distillery was made to bring you rad videos of all of the coolest tricks from top BMX brands and their riders. See behind the scenes, lock ins, challenges, and more, all at The Distillery.
---
BEHIND THE SCENES WITH KINK BMX
Check out our look behind the scenes from when the Kink BMX team visited the Distillery.
BULLSEYE CHALLENGE WITH HOBIE DOAN
There has been a spot on the SourceBMX Bullseye board and finally someone hit it!
BULLSEYE WITH THE KINK BMX TEAM
We've been waiting someone to hit the Louisville vert ramp and like buses, two came at once so its only right Nathan and Casey hit the Vert doubles!
---
WIN $300 WORTH OF KINK PRODUCTS
Simply enter by signing up and we will let you know if you're the winner!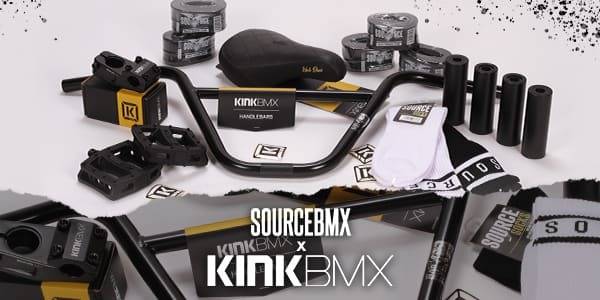 ---
---