EXTRA FREE STUFF WITH ALL ORDERS AT SOURCEBMX!
ALL ORDERS AT SOURCEBMX SHIP WITH A FREE SOURCEBMX STICKER SHEET AS WELL AS POSTERS AND BROCHURES ETC! IF YOU SPEND OVER $89.99
YOU WILL BE PROMPTED AT CHECKOUT TO CHOOSE FROM OUR SELECTION OF FREE GIFTS TO SHIP WITH YOUR ORDER! THERE ARE 3 TIERS OF FREE GIFTS SO THE MORE YOU SPEND, THE MORE YOU GET...
Tier 1
SHIPS WITH ALL ORDERS!
All orders ship with at least a free Source Sticker Sheet and a Battle of Hastings Dig Report and Poster. There are often extra gifts in orders depending on availability.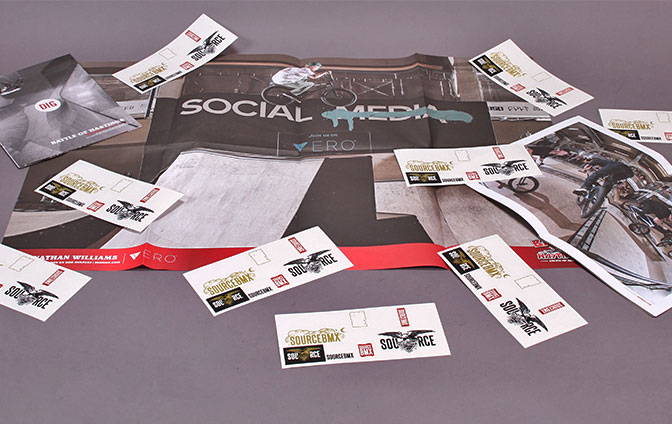 Tier 2
Orders Over $89.99
All orders over $89.99 ship with everything from tier 1 as well as a choice of Source T-shirt or Source Innertube. 
See Current Options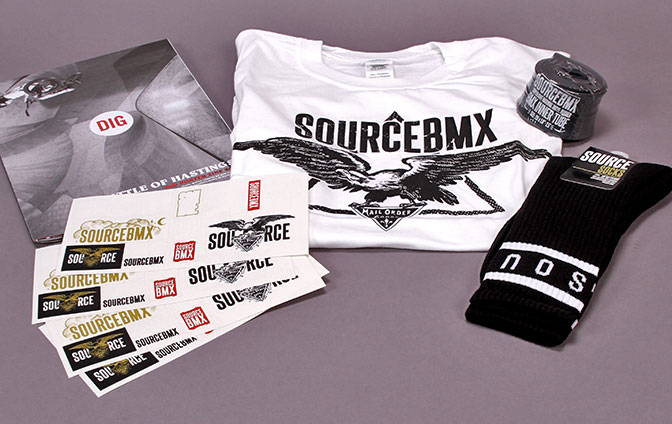 Tier 3
Orders Over $199.99
All orders over $199.99 ship with everything from tier 1 as well as a choice of Premium source t-shirt or Longsleeve, Source Innertubes, Trucker Hats or Source Socks
See Current Options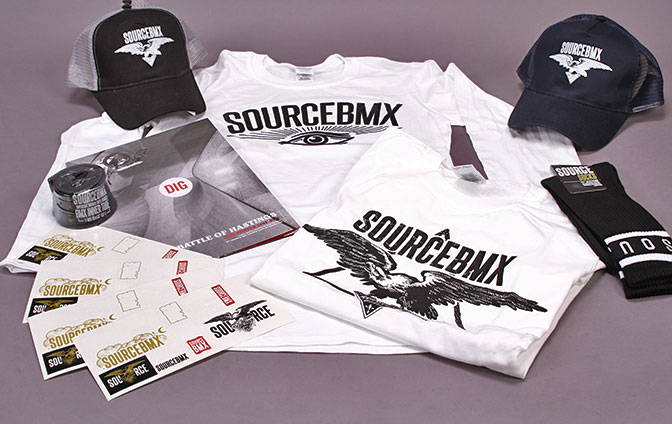 Shop Our Top BMX Categories