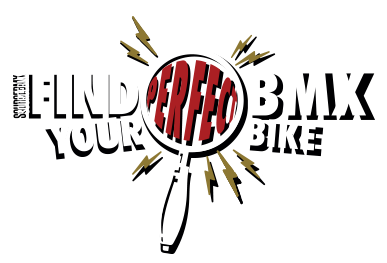 find your bmx bike
TAKE OUR SIMPLE QUIZ TO FIND YOUR PERFECT BMX
---
LOOKING FOR THE PERFECT BMX BIKE?
Take our BMX bike quiz to help find the perfect BMX bike! All you have to do is answer few questions about the rider size and riding preferences, and we will suggest some top rated BMX bikes to suit all your needs! If you need any more help or guidance, don't hesitate to use our live chat feature which is staffed by BMXers 24/7.
lEARN MORE ABOUT THE TERMINOLOGY WE HAVE USED IN your results
Freestyle Bike Sizes
For all BMX bikes with standard 20" wheels we measure the size of the bike by the length of the frame. We use the length of the top tube as the measure of the size and we have grouped our bikes together into Small, Medium, Large and XL sizes.
Wheel Size
Standard BMX bikes use a 20" diameter wheel. Kids BMX bikes use a smaller wheel size to allow for a smaller bike while maintaining that classic BMX bike proportions. The same goes for larger wheeled bikes which are great for just cruising around.
When it comes to race bikes, all the wheels are 20" in diameter but the smaller bikes use a thinner tyre for less drag and weight savings. There is also a 24" diameter wheel called a cruiser.
RACE Bike Sizes
Race bikes are categorised into specific groups of sizes suited to the size of the rider. Bikes with full width wheels and tyres are called Pro's or larger (like pro xl etc). The smaller bikes for younger riders are called Mini, Junior or Expert.
---
FREE ACCESSORY WITH ALL BIKES
Get a free SourceBMX bike accessory when you order any bike. Simply add your chosen bike to your basket, and select your free gift at checkout when prompted.
---